School Update
 Good Day Summerville Community,
This is Kellene Ditler and Michael Merrill with your Weekly Campus Update for March 5, 2021.
School is Open and Students continue Learning!
Please stay tuned to our school messenger and our local radio stations and news websites as a potential low snow winter storm approaches next week.  We will not cancel school, but if weather dictates, we may need to resort to distance learning on days that we cannot safely get people to school. For now, we are planning for school on campus as usual next week.

March 8:  We will continue to have all students on campus attending their A and B classes Monday through Friday.  Classes will run from 8:00 am until 12:30 pm during this full inclusion period.  Please see the master calendar on the school website for A/B days. Grab and Go lunches will be provided for each student as they leave campus.

Continuation of this same instructional format is expected until such time as we are out of the purple tier and in at least the orange tier. 

We shared plans about when and how to extend learning time at our January 13 board meeting and will continue to discuss as time moves on.
Campus Facilities:
Despite our campus being open for daily school attendance and sports conditioning after school for our Summerville High athletic teams, the campus facilities remain closed to all outside groups or individuals.  We look forward to the day when Public Health and our Re-Opening plans allow for facility usage again, but our sole focus now is keeping our schools open for regular student attendance and now the added layer of sports conditioning and soon competitions.  We sincerely thank you for your understanding as we continue to navigate this trying time for all.
Accountability for timely attendance
Attendance each day is a critical piece of student success. Please ensure that your student arrives at school on time every day unless ill or quarantining.
Parents and students please remember that all students arriving at school after 8:00 am must sign in at the attendance office before going to class. This includes students arriving between classes.  Please also remember that students needing to leave school before the end of the school day must have a parent excuse and must check out at the attendance office before leaving. These protocols allow us to keep accurate attendance records and accountability of student whereabouts in case of an emergency. 
After School Tutorial and Late Bus Run:
After school tutorial is available Monday through Thursday afternoons each week.  Parents are asked to confirm with their student's GLC if they are planning to stay for after school tutorial and whether they will use the late bus run or be picked up. There will be one classroom available for after school tutorial Monday through Thursday afternoons from 1:00 until 3:00 pm.  There will be another room available should students need to serve detention or simply access internet. The buses will leave campus at 3:00 pm and will be dropping students off at the transportation hubs.
If your student intends to use the late bus after sports practice.  Please have them let their GLC or an office staff member know as we want to make sure we deliver everyone.
Prior to starting tutorial, grab and go lunches will be provided as will a safe, supervised lunch area.
GLC contacts:
7th and 8th and Connections students: Dan Atkins can be reached at 

datkins@summbears.net
9th and 11th graders:  Jennifer Osterhout can be emailed at 

josterhout@summbears.net
10th and 12th graders: Steve Sweitzer can be emailed at 

ssweitzer@summbears.net
Student Support:
Your student needs you as well as their teachers and GLCs to help hold them accountable for their grades.  Please sit with your student and check grades on Power School. Reach out to teachers with any questions or concerns, and suggest that your student attend after school tutorial for additional help. Working with teachers to determine a plan for success is a team effort and we all need to be involved. 
We recognize that COVID has thrown us all a curveball, but we cannot stop short of continuing to educate our students and expect that they will turn in quality work.  We all have to be a part of their support system.
Important Reminders:
We ask that parents/guardians check student's temperature and be sure that they are feeling well daily before sending them off to school.  This is truly critical in our effort to keep our school open.  We still see some students who have one or two symptoms sent to school, thus requiring us to send them home.  If your student is experiencing any COVID-19 symptoms or is generally not feeling well, do not have them come to school.  Contact the attendance office to alert the school to the reason the student will be out of school as we are tracking illness and symptoms for public health.

If your student is presenting with any COVID-19 symptoms, please take them to the state testing site at the Mother Lode Fairgrounds the same day for a free COVID test.  Pre-registering yourself and/or your student will save time at the testing site when you do need to have a test done. Obtaining a negative test result is the fastest way to ensure your student may return to campus after the quarantine period has elapsed.

Our mask requirement along with handwashing and sanitizing is the most effective way to slow the transmission of the virus. Following these protocols is the best way to keep everyone safe and allow our campus to remain open.  We thank you so much for following this requirement as we know that each of us has to do our part to prevent the transmission of the virus. When any students or staff are on campus or being transported by school vehicle to and from campus, masks are required at all times.
Students are encouraged to bring personal water bottles to campus.  There are filling stations on campus.

Locker rooms will not be opened, and students will not be required to change clothes for PE.  Students are encouraged to dress comfortably in attire that will allow for PE activity. 

Cell Phone use is not allowed when classes are in session.  They are to be silenced and out of site during class hours.

Students are to wear masks at all times and to wash hands and/or use hand sanitizer frequently.  Additional wash stations and hand sanitizer dispensers are available throughout campus.
As always, it is critical that we continue to work as a team on campus and in our community to ensure for the safety of all and to ensure that our campus can remain open.
Athletics:
Season 1 and 2 sports teams are practicing. All coaches are aware of the safety protocols that must be implemented in order to keep all athletes and coaches safe.  Athletes are practicing with their respective sports teams.  No athlete may participate in more than one at a time. 
Based on previous information from CDPH, our JPA and CIF, our Mother Lode League (all 6 schools) has cancelled the following sports: Girls Basketball, Boys Basketball, Volleyball, and Wrestling.  Despite the most recent language from the Governor, we will not be competing in these sports as our student-athletes have already moved on to other sports.
Starting Monday, March 8th, all football players and football coaches will be COVID tested and receive a negative COVID test result in order to be able to participate in Friday games. Parents please complete the form attached if your student is on the Summerville High Football team.  It must be returned to the football coach for the testing to start on Monday the 8th.
More information about sports requirements, practices, schedules and spectator allowances will come from the 8 to 18 site as well as the coaches and athletic director.
CDPH has placed a limitation on observers at all athletic events.  In order to regulate the number of spectators at athletic events and minimize cash transactions, each member school in the Mother Lode League will be issuing an MLL Family Athletic Pass.  Only parent(s)/guardian(s) of athletes and same household members will be allowed into an athletic event.  Only one card will be issued per family and all household members will be listed on the Athletic Pass.  Card cost is $50 per sport, per season.  Card sales information has been announced on 8to18 and was posted on the Athletics website.
Food Service: 
Breakfast/snacks will be provided by the cafeteria each morning as students arrive on campus. Lunches will remain Grab and Go at students' release at 12:30 pm.
Lunches continue to be Grab and Go until such time as we are back to school full time and serving lunches on campus during the school day.  This will not be until sometime after Spring Break.
 Transportation:
Bus routes will follow the regular bus schedule posted on the school website; but while students are being released at 12:30pm, drop-off times will be earlier than specified.
Students are not to eat on the school buses, and they need to keep masks on and lunches closed for safety reasons.
We will be running a late bus to allow for students to access after school tutorial and teachers' office hours after the 12:30 release.  See above section "After School Tutorial and Late Bus" and website for route drop offs.
Registration for 2021-2022 classes:
GLCs are meeting with students regarding the registration process for classes for the next school year.  It is amazing how fast the school year goes.  Please have conversations with your student about their hopes and dreams, courses that will help them to meet those dreams and which courses are required for graduation.  This is a team effort and we want all support agencies involved in the process of selecting classes.
Progress reports for T4 were mailed home yesterday.  Please contact teachers with any questions regarding your student's grades.
Interdistrict Transfer Requests:
If you know of someone that lives out of district and wants to attend Summerville High for the 2021-2022 school year, please let them know that there is information on our website about the Interdistrict Transfer process as well as timelines for completing the applications.  Applicants must start the process at their school of residence.  We will be accepting Interdistrict applications through April 15th on a first come first serve basis and there will be limitations on how many transfer students are accepted per grade level.
State COVID-19 Testing Site:  Now open 5 days per week. Closed Friday and Saturday.
Tuolumne County Fairgrounds COVID-19 testing site in Sonora.  

The State COVID-19 testing site is in Sonora at the Mother Lode Fairgrounds. Appointments are required due to the amount of testing being done. Appointments can be scheduled at 

www.lhicare.com/covidtesting

Testing is no longer available at Memorial Hall in Tuolumne due to lack of usage.
Updates
 

will continue each week to keep our community informed
We are seeing a decline in numbers of positive COVID cases and positivity rates in Tuolumne County, but we still need to proceed with caution. We are not currently tied to San Joaquin Region anymore, but we are a standalone county in Tuolumne now since we are no longer in the Stay at Home order.  That being said, we still need to be vigilant in doing our part to prevent spread of the virus.
Remember, it is critical for each of us to do our part to flatten the transmission rate of the virus.
Practice physical distancing at all times. Keep 6 feet of space between yourself and others who are not part of your household. Stay in your household bubble!

Wear a face covering in public.

Wash your hands thoroughly and frequently.

Stay home if you are sick.

Avoid unnecessary travel, and limit your outings
Thank you to all for your continued support of our school, students and staff. 
Have a great Weekend, continue to mask up and please be safe.
School Vision:
Preparing students for college, career, and life.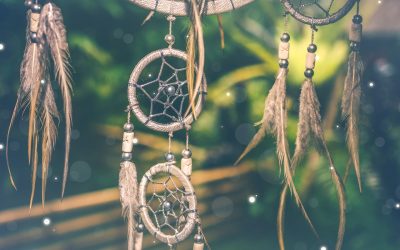 View the calendar of events for March offered to all Native American families residing in Tuolumne, Calaveras, and Stanislaus counties.