School Update
Good Afternoon Summerville Community,
This is Kellene Ditler and Michael Merrill with your Weekly Campus Update for October 16, 2020
School is Open and Students are Back!
We had a very successful two weeks of hybrid instruction.  Now we are ready to start the next phase of our re-opening plan on Monday, October 19 which includes all students on campus Monday through Friday from 8:00 am to 12:20 pm. We will do this for three weeks.
Thank you to all for your patience as we worked through the new drop off and pick up process at the beginning and end of each day.  Please remember that with all students on campus next week, traffic will be heavier.  Waiting in the lower lot or gravel lot by the bus barn until your student comes to your car will help us keep traffic moving more efficiently.
October 19

:  We will have all students on campus attending their A and B classes Monday through Friday.  Classes will still run from 8:00 am until 12:20 during this full inclusion period.  Please see the master calendar on the school website for A/B days. Grab and Go lunches will be provided for each student as they leave campus.

November 9

: All students will be on campus, and classes will run on the full day schedule 5 days per week. Classes will run from 7:55 am until 3:05 pm Monday through Wednesday, and 7:55 am until 2:05 pm on Thursday and Friday.
Our mask requirement is being adhered to, which is one of the best ways to keep everyone safe and allow our campus to remain open.  We all thank you so much for following this requirement as we know that each of us has to do our part to prevent the transmission of the virus. When any students or staff are on campus or being transported by school vehicle to and from campus, masks are required at all times.
Additionally, proper handwashing regiments are critical to prevent the spread of the virus. We have 8 portable handwashing stations throughout campus to allow us all to wash our hands regularly. Very important for next week…
Students are encouraged to bring personal water bottles to campus.  There are filling stations on campus.

Locker rooms will not be opened, and students will not be required to change clothes for PE.  Students are encouraged to dress comfortably in attire that will allow for PE activity. 

Cell Phone use is not allowed when classes are in session.  They are to be silenced and out of site during class hours.

Students are to wear masks at all times and to wash hands and/or use hand sanitizer frequently.  Additional wash stations and hand sanitizer dispensers are available throughout campus.

Bus routes will run.  There are no fees for transportation in the 2020-2021 school year.

As always, it is critical that we work as a team to ensure for the safety of all and to ensure that our campus can remain open.
Please see the attached bell schedule documents that show the bell schedules for the re-opening of our schools through November 9 when we are all back daily and full time.
Drop off and Pick of students:
The upper and lower gates are for entering campus.  The middle gate is an exit only with left turn and right turn lanes.  Please help us to streamline traffic flow on the campus for ease and safety of all involved. 
Food Service: 
Breakfast and lunch meals are provided daily for our Summerville District students. All meals will remain free through June 2021.
Lunches continue to be Grab and Go until such time as we are back full days.
Transportation:
Bus routes will follow the regular bus schedule posted on the school website; but until November 9, while students are being released at 12:20pm, drop-off times will be earlier than specified.
Students are not to eat on the school buses, they need to keep masks on and lunches closed for safety reasons.
Updates
 

will continue each week to keep our community informed.  We are all excited as we see more of our students on campus and look forward to the day when they are all together. Those students that are currently on campus are doing a great job of following our safety guidelines to ensure the safety for all
Remember, it is critical for each of us to do our part to flatten the transmission rate of the virus. 
Practice physical distancing at all times. Keep 6 feet of space between yourself and others who are not part of your household. Stay in your household bubble!

Wear a face covering in public.

Wash your hands thoroughly and frequently.

Stay home if you are sick.

Avoid unnecessary travel, and limit your outings to essential tasks
See the attached document regarding COVID-19 symptoms and when students or staff should be on campus or not. Please stay home if you are feeling sick.  Contact the office if your student is not attending school to clear absence. Students or staff that are experiencing any of the COVID-19 symptoms need to stay home.
Administration and staff will be highly visible around campus to ensure distancing, mask wearing and safety protocols for all.  We thank you all in advance for your support in this venture.
We appreciate your patience and support as we continue to navigate the return to school and following our re-opening plan.
We are looking forward to having all of our students back.
Have a great weekend and please be safe.
School Vision:
Preparing students for college, career, and life.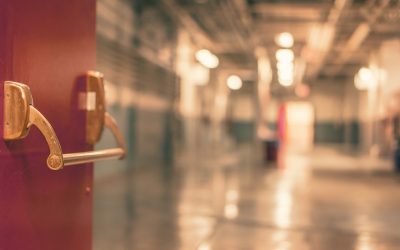 View Mrs. Ditler's greeting, student orientations and a virtual tour. All students will be issued their schedules, iPads, and school supplies on August 17th and August 18th.