School Update
Weekly Campus Update for August 7, 2020 from Superintenent Michael Merrill & Principal Ditler
Graduation/Promotion Ceremonies:
Our graduation and promotion ceremonies are tonight.  We are thrilled to be able to showcase our students.
8
th

 Grade Connections Academy Promotion drive through is at 5:00 pm.  Staging in the lower student parking lot.
Seniors Graduation (NSS, Alt Ed, and Summerville High) drive through is at 6:00 pm.  Staging in the lower student parking lot.
Decorate your car and your senior student (cap and gown if you like) for the drive through, and seniors will be handed their diploma by our Administrative team and Board Members. Alt. Ed and NSS students if you wish to wear a cap and gown they will be available for you. Graduates must wear a mask when receiving their diploma.
Each car is to have only one student and his/her family except in the case of siblings that are graduating. People are reminded to stay in their car and not to congregate on campus during this drive through opportunity. Families can take photos from their car of their student receiving their diploma or medal.
A reminder to all to be please be safe and wear a mask, socially distance yourself from others and do not congregate in the parking lots.
School Re-opening Plans:  100% Distance Learning to start
The start of the 2020-2021 school year will be through 100% Distance Learning.  This is a decision that has been arrived at with all Tuolumne County school districts.  The duration of the distance learning will be at least through our T1 reporting period which ends October 2, 2020.  There is a very high likelihood of the 100% distance learning going through December 18, 2020 based on the increased number of COVID cases as well as the start of our traditional flu season. However, that decision remains to be made as we see more about our counties virus data.
All students will be issued their books and iPads on August 17th and August 18th.  Beginning of school letters were mailed home earlier this week with schedules for your students to pick up their iPads, books and other materials on August 17 and 18.  Please see a copy of that letter attached to this email.
Information about Freshman and new student orientation will be done virtually with our Grade Level Coordinators presenting pertinent information about accessing curriculum using their iPad, the use of Google Classroom as a common platform, school expectations and other important information about navigating Summerville High School. These orientation presentations and a welcome message from [me/Mrs. Ditler] will be posted on the school website for you to view next week.
We continue to have our weekly calls with all school Superintendents and our Public Health Official, Dr. Liza Ortiz.  This week's meeting reflected that our number of COVID cases does continue to rise in our county.  The data across the state of California is not accurate according to Dr. Ortiz.  The number of cases is not going down, they are just not coming in through the testing centers.  Dr. Ortiz feels that being on the list is just a matter of time. 
State COVID-19 Testing Site:
Calaveras County Fairgrounds COVID-19 testing site in Angels Camp.  

Due to a very large response to the state testing site at the Calaveras County Fairgrounds, they are recommending that you make an appointment. Appointments can be scheduled ahead of time at 

www.lhicare.com/covidtesting
Registration:
Online registration information letter was mailed out several weeks ago.  Please be sure to go on to the Summerville High School website and complete all of the online registration information accurately as we rely on this information to communicate with the home. More information regarding our orientation day will be coming in future updates.
It is critical that each family completes the National School Lunch Program document as funding for our food service program and Title I monies are calculated through these documents.  Every bit of funding helps our students.
Weekly Updates
 

will continue each week to keep our community informed.  We are all looking forward to the day when we can safely come back together as a full bear family. California legislators, public health and our local school districts have to all work together for a safe opening and return to school and a reduction in transmission of the virus within our community as a whole. 
Additionally, it is critical for each of us to do our part to flatten the transmission rate of the virus. 
Practice physical distancing at all times. Keep 6 feet space between yourself and others who are not part of your household. Stay in your household bubble!

Wear a face covering in public.

Wash your hands thoroughly and frequently.

Stay home if you are sick.

Avoid unnecessary travel, and limit your outings to essential tasks
Hope you are all well and we wish you all our very best.  Go Bears!
Have a great weekend and please be safe.
School Vision:
Preparing students for college, career, and life.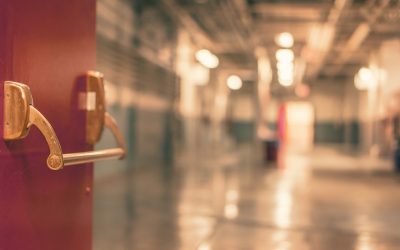 All students will be issued their schedules, iPads, and school supplies on August 17th and August 18th.