School Update
Good Morning Summerville Community,
This is Michael Merrill with your Weekly Campus Update for May 29. 2020
Senior Virtual Graduation Celebration:
Please join us on Friday, June 5th at 6:00pm as Summerville Union High School District rolls out our virtual graduation celebration.  We wish to honor all of our seniors that are graduating from Long Barn High, Cold Springs High, Mountain High, South Fork High, Connections Visual and Performing Arts Academy and Summerville High.  We will send you the link next week to see this virtual event and we hope that all students and parents will join around their screens to help Summerville Union High School District celebrate the greatness of our graduating class of 2020. Our in-person graduation ceremonies are still scheduled for August 5th  (Alternative Education) and August 7th (Connections Academy & Summerville High).
Scholarships:
In case you missed it, Mr. Atkins, Mr. Johnson and Mr. Bainbridge did a great job of hosting and recording a virtual scholarship night last Tuesday.  You can see the celebration by following this link.  
https://youtu.be/g99n6ZP21d0
Congrats to all of our senior scholarship winners.  We all wish you the very best. This is also linked on our Facebook pages.
Athletics:
Triple Threat Athletes will meet at 10am on Tuesday, June 2nd to pick up shirts and take a picture.
Update from Amy Peterson and Jen Osterhout: The California Interscholastic Federation (sports governing body) is still in a waiting game concerning sports.  The meeting we had last week was a bit vague as everyone is waiting on the state. There is no official start date for fall, but one thing they said was for sure is that if they do have to push fall sports to a later date, the rest of the year will be broken up evenly so that each season has an equal amount of time to play.  I do know that NFHS and CIF understand the importance of sports and mental health being a top priority so I know they are hoping things will move along as well. Stay tuned for more information in the upcoming weeks.
See attached brochure for fall athletic physical information.
Coming Soon: online concussion testing. Coach Peterson will send out information through emails when the site is ready.  Current sophomores (next year's junior class) be sure to check your email for the link to their baseline concussion test.  It is required for all of next year's Juniors to take and they should get that done ASAP.  Please let Mrs. Peterson know if for some reason you did not receive an email from her regarding this testing.
Returning School Items at year end:
Please return school materials such as iPads, blocks and chargers, books, band equipment, guitars, pianos, etc. June 1 – June 4, from 8-1. Students can be dropped off while parents wait in the student parking lot. Student drivers may also park in the student parking lot. Please call 928-4228 if you are unable to come at the assigned time and date.
12th Grade

; Monday June 1  
11th and 7th/8th Grades

; Tuesday June 2
9th Grade

; Wednesday June 3
10th Grade

; Thursday June 4 
As we did with the locker clean out day, it is important to practice social distancing during this time.
State COVID-19 Testing Site to open:
Calaveras County Fairgrounds will have a COVID-19 testing site opening May 29th in Angels Camp.  This testing site is a collaborative effort between Tuolumne and Calaveras County serving the people of both counties. See the attached press release for information about making appointments. Individuals can schedule appointments now by going to: 

https://bit.ly/2ypCrMv

  Locate the site in Angels Camp and register for an appointment. Some screening questions will be asked, but they will not exclude you from getting a test.
Return to School Survey:
We are including a link to survey families so we can get your input as we prepare for our return to school in the fall.  
https://forms.gle/gLZrinystbR36mNc6
The more input we receive the better. We will also be incorporating input from surveys received form parents through Twain Harte and Summerville Elem schools in our re-opening plans.  At this time, we are still planning to start school on August 19, 2020.  The hope is that we will all be together on campus at that time, but we do have to plan for the possibility that we could still be under some form of distance learning or even a hybrid model that could have smaller groups of students on campus certain days and remote learning on other days.  We are creating a return to school committee to look at the safest and most secure way to return to school in the fall.  We will continue to keep you updated and ask for input along the way.
Food Service deliveries:
Meals (5) will be delivered one time this week.  This will be our last meal deliveries as this is the last week of school. See website for particulars.
Summerville High Foundation exciting event June 3rd:
The Summerville High School Foundation will host a DRIVE-IN, TAKE-OUT BEARS BBQ Dinner at Summerville High School on Wednesday, June 3, 2020.  Deadline to order extended to Monday, June 1st.  Please participate so they do not have to cancel the event.
Anyone can purchase a dinner for $25 per person to include both Tri-Tip and Chicken, green salad, beans, French bread, cookie. All dinners must be pre-ordered.  They will be prepared in the SHS Cafeteria kitchen by staff and volunteers.  Each meal will be packaged and ready to go out the door by 4pm.  Dinners may be picked up from 4pm through to 7pm the day of the event.  Please let us know if you need special pick-up arrangements!
Traffic may be a little congested during peak hours around 5:30pm, but just follow the "Enter and Exit" signs. Since no money will change hands at the event, itself,  picking up your dinner should be fast and efficient!  The dinner will be brought out to your car.
You may purchase tickets by calling 209.536.9227 with your credit card.  A receipt for payment may be sent to your email.  Starting Tuesday, May 19th, you may visit the Foundations brand new web site and purchase tickets there as well.  All payments will be processed through Square.
The proceeds from this dinner will be used exclusively for the Foundation's Bear Grant Program.  Creative and innovative programs, trips, and other opportunities for learning may be granted to all staff and teachers a in the Summerville Union District.  Bear Grants are designed to enhance education in Arts, Academics and Athletics each school year.
Weekly Updates
 will continue each Friday through the summer recess to keep our community informed of our plans, public health regulations and any changes to our current phase 2 status.  We are all looking forward to the day when we can safely come back together as a full bear family. Do not expect any final word on what school will look like until at least mid-July.  California legislators, public health and our local school districts have to all work together for a safe opening and return to school. 
School Vision:
Preparing students for college, career, and life.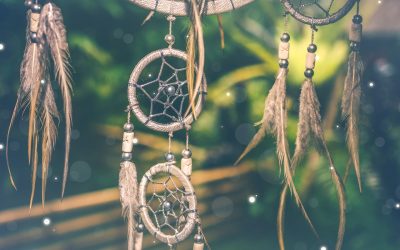 2020 Summer Native Youth Cultural Gathering and The 1st Annual Mud Run. Click here for more information.