Health Updates
Good Afternoon Summerville Union High School Community,
This is Michael Merrill, Superintendent, with an  April 3rd school closure update due to the COVID 19 virus.
Based on our zoom conference this morning with all superintendents and public health guidance, the  closure period for all Tuolumne County schools will be extended through the end of the 2019-2020 school year.  To be clear, the school year is not over, it has just transitioned from classroom based instruction to distance learning.  All events and activities scheduled during this period have been postponed.  We will be working as a school to provide for opportunities to re-schedule Prom and Graduation at a time in the future when it is safe to once again assemble people in large groupings.
Your students will continue to receive information from their teachers so that we can maintain the learning process that our students so deserve.  As we transition to required online learning, we ask all parents to assist their student with checking his/her summbears.net email account, google classroom accounts, or email the teacher(s) directly.  Meeting graduation requirements and making sure that we are not creating gaps in the educational learning process is essential to our students' achievement and we all have to work together on this.  Completing assignments to submit is important and grades do count. The learning process must go on.  Senior Projects you will hear about expectations and process in the next week.
The school campus (including all fields and gyms) is closed to the public.  We are working on campus-wide projects, complete cleaning and sanitizing of all facilities and want to be ready for the eventual return of our students when it is deemed safe.
Office hours are scaled back as the majority of our personnel are working from home and can best be contacted via email during this time.
The District and School Offices will be open for business on Tuesday's and Thursday's from 8:00 am to 1:00 pm.  This is the time for people to pick up meals if they do not get them at one of the bus routes or pick up assignments left by teachers if they are not able to get online.  Campus gates are locked so anyone needing to pick up assignments or official paperwork will need to call ahead and someone will deliver the item to them when they walk to the office door.
Support Staff contact information:
High School Office: 209-928-4228
District Office:  209-928-3498
Steve Sweitzer:  ssweitzer@summbears.net (grades 9 and 11) 209-928-4228 X6228
Jennifer Osterhout:  josterhout@summbears.net (grades 10 and 12)  209-928-4228  X6230
Dan Atkins:  datkins@summbears.net (Connections Academy grades 7-12)  209-928-4228  6229
Kevin Wychopen: kwychopen@summbears.net (Counselor)
Monique Nelson: mnelson@summbears.net (Counselor)
Kellene Ditler:  kditler@summbears.net  (Principal)  209-928-4228  X6232
Michael Merrill:  mmerrill@summebars.net  (Superintendent)  209-928-3498  X6226
Please follow the executive orders to stay at home so that we can slow the spread of this virus.  The more we can slow this virus he better off we will all be.  Please do your part.
This is not the message I want to be sending out, as I thoroughly miss all of our students and staff being together.  Remain strong, remain positive and most of all let's all be resilient.  We will make it through this together.
Please remember to complete your 2020 census.
All my best to you all, and Go Bears!  mm
Meal Delivery
Meals will be delivered during to students who need them. Meal delivery will take place on Mondays and Wednesdays until through hte remainder of the school year.  Drivers will stop along all bus routes. They will depart school at noon. To determine your child's delivery time, follow the afternoon bus route schedule posted on the school website. Subtract 3 hours from the specified route time.  For example, a dropoff time of 3:45 in the afternoon will mean a 12:45 lunch delivery time. As each meal delivery will provide meals for several days, please bring a shopping bag or box in which to transport meals home. You may request lunches at food@summbears.net, or by contacting me at 928-4228 extension 6232. Please leave a message with your name, the bus stop location and the number of children in your home requiring meals. 
School Vision:
Preparing students for college, career, and life.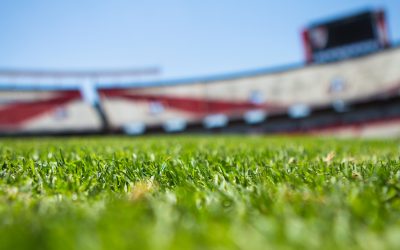 SHS virtual cheer tryouts. Submit a tryout video via email by 4/10 to HETTYMBOOTH@gmail.com. Click here for more information.