School Update
Happy Friday Summerville Community,
This is Kellene Ditler and Michael Merrill with your Weekly Campus Update for April 16, 2021.
Spring is Here:
As Spring has sprung, we are reminding everyone of the need to be sure that our clothes adequately cover all parts of our bodies.  Please refer to the dress code section of the student handbook if you have any questions, but we want to remind all that our focus is on providing a safe environment and one that is free from unnecessary distractions including too little clothing.  Many thanks to all for your support in this.
School is Open and Students continue Learning!
April 19:  We will continue to have all students on campus attending their A and B classes Monday through Friday.  Classes will run from 8:00 am until 12:30 pm during this full inclusion period.  Please see the master calendar on the school website for A/B days. Grab and Go lunches continue to be provided for each student as they leave campus.

Our school board approved our recommendation to extend our school day to include a lunch period and a 2:05pm release time at Wednesday's Board Meeting.

Starting April 26th.  The school day will run from 8:00am to 2:05pm for the remainder of the school year

.  We are excited to be able to provide more instructional time for our block classes as well as a more normal school day which includes lunch and school-based activities.  ASB is working hard on student activities in the upcoming weeks in include a Jr./Sr. Prom and an underclass Spring Fling, so stay tuned for more information.
CAASPP Testing:
CAASPP Testing will continue the week of April 19th and run through April 23rd.  This testing will be for our Connections 7th and 8th grades as well as all of our 11th graders (ELA, math and science) and our 12th graders (science).  We ask that all students take this testing seriously as this is good information for our school and our Local Control and Accountability Plan to make sure that we are serving all students to the best of our ability.  Get plenty of rest prior to testing days and be sure to have a nutritious breakfast for brain power. Parents please remind your students to charge and update their iPads each evening before the tests.
Students that score proficient or advanced on the testing will receive a grade bump for the class that matches the test (ELA or math).  Good luck to you all.
Graduation:
We continue to work on our graduation for the class of 2021 on June 4, 2021.  Graduation for our seniors will be an in-person event on our main field.  We will provide more information about the event and the limited number of participants as per CDPH guidelines.  We will also be having our annual 8th grade Connections promotion ceremony on June 3, 2021 on our main field as well.  Again, more information to follow as the particulars are known.
Sober Grad Planning Meeting:
The Sober Grad Planning Committee will meet via Zoom on Wednesday, April 21, 2021 at 5:30 pm.
Kellene Ditler is inviting you to a scheduled Zoom meeting.
Sober Grad Meeting
Apr 21, 2021 05:30 PM 
Join Zoom Meeting
https://zoom.us/j/99910777475?pwd=MGZnL1UvbkhDYlBKdnJIeUJXc2JaUT09
Meeting ID: 999 1077 7475
Passcode: 6CqxDt
Summer School:
If your student earned an F grade in one or more semester of their courses, connect with your student's Grade Level Coordinator as they will be invited to attend credit recovery during the summer.
After School Tutorial and Late Bus Run:
After school tutorial will continue through the end of May.  Parents are asked to confirm with their student's GLC if they are planning to stay for after school tutorial and whether they will use the late bus run or be picked up. There will be one classroom available for after school tutorial Monday through Thursday afternoons from 2:00 until 4:00 pm.  Once we go to a 2:05 release time there will no longer be a late bus run as we are short on drivers with the end of school time and sports teams being transported.
Student Support:
Your student needs you as well as their teachers and GLCs to help hold them accountable for their grades and finish the year strong.  Please sit with your student and check grades on Power School. Reach out to teachers with any questions or concerns, and suggest that your student attend after school tutorial for additional help. Working with teachers to determine a plan for success is a team effort and we all need to be involved. 
Important Reminders:
At the beginning and end of each school day, we are asking that students not congregate in the student parking lot.  Once students arrive they need to come onto campus to get their breakfast.  At the end of the day they need to grab their lunch and they can eat it in the covered eating area if they are waiting for the parking lot to thin out.  Standing in the lower lot in not safe as cars are moving out.  Additionally, we are trying to make sure that we have adequate supervision and watching for proper COVID protocols (masking and social distancing).  Socializing should be done on the main campus, not in parking lots. Students have already been reminded of this many times.

We ask that parents/guardians check student's temperature and be sure that they are feeling well daily before sending them off to school.  This is truly critical in our effort to keep our school open.  We still see some students who have one or two symptoms sent to school, thus requiring us to send them home.  If your student is experiencing any COVID-19 symptoms or is generally not feeling well, do not have them come to school.  Contact the attendance office to alert the school to the reason the student will be out of school as we are tracking illness and symptoms for public health.

Our mask requirement along with handwashing and sanitizing is the most effective way to slow the transmission of the virus. Following these protocols is the best way to keep everyone safe and allow our campus to remain open.  We thank you so much for following this requirement as we know that each of us has to do our part to prevent the transmission of the virus. When any students or staff are on campus or being transported by school vehicle to and from campus, masks are required at all times.
Students are encouraged to bring personal water bottles to campus.  There are filling stations on campus.

Locker rooms will not be opened, and students will not be required to change clothes for PE.  Students are encouraged to dress comfortably in attire that will allow for PE activity. 

Cell Phone use is not allowed when classes are in session.  They are to be silenced and out of site during class hours.

Students are to wear masks at all times and to wash hands and/or use hand sanitizer frequently.  Additional wash stations and hand sanitizer dispensers are available throughout campus.
As always, it is critical that we continue to work as a team on campus and in our community to ensure for the safety of all and to ensure that our campus can remain open.
Athletics:
All of our outdoor sports teams are practicing and preparing for competitions. All coaches are aware of the safety protocols that must be implemented in order to keep all athletes and coaches safe.  Athletes are practicing with their respective sports teams.  No athlete may participate in more than one sport at a time. 
Go Bears!
Food Service: 
Breakfast/snacks will be provided by the cafeteria each morning as students arrive on campus. Lunches will remain Grab and Go at students' release at 12:30 pm.
Lunches continue to be Grab and Go until such time as we are back to school full time and serving lunches on campus during the school day.  This will not be until sometime after Spring Break.
 Transportation:
Bus routes will follow the regular bus schedule posted on the school website while students are being released at 12:30pm. Once the time shifts to 2:05pm we will include the updated bus schedules on the website as well as through these updates.
Students are not to eat on the school buses, and they need to keep masks on and lunches closed for safety reasons.
Once we move to a 2:05 pm release time on April 26th, there will no longer be a late bus run.
Vaccinations available for all Californians 16 years and older.
All Californians 16 and older are able to sign up for the COVID-19 vaccine.
The state's online hub, 
myTurn,
 has started accepting appointments for those 16 and over. The state estimates there are just under 19-million people in California between the ages of 16-49. The state receives around two million doses each week so it will take some time to disperse it to everyone who wants it.
State COVID-19 Testing Site:  our state COVID testing site will be moving to a schedule of 3 testing days per week starting April 25th.
Tuolumne County Fairgrounds COVID-19 testing site in Sonora.  

The State COVID-19 testing site is in Sonora at the Mother Lode Fairgrounds. Appointments are recommended. Appointments can be scheduled at 

www.lhicare.com/covidtesting
Updates
 

will continue each week to keep our community informed
We continue to see a decline in numbers of positive COVID cases and positivity rates in Tuolumne County, but we still need to proceed with caution. We are not currently tied to San Joaquin Region anymore, but we are a standalone county in Tuolumne now since we are no longer in the Stay at Home order.  That being said, we still need to be vigilant in doing our part to prevent spread of the virus.
Remember, it is critical for each of us to do our part to flatten the transmission rate of the virus. 
Practice physical distancing at all times. Keep 6 feet of space between yourself and others who are not part of your household. Stay in your household bubble!

Wear a face covering in public.

Wash your hands thoroughly and frequently.

Stay home if you are sick.

Avoid unnecessary travel, and limit your outings
Thank you to all for your continued support of our school, students and staff. 
Have a great Weekend, continue to mask up and please be safe.
School Vision:
Preparing students for college, career, and life.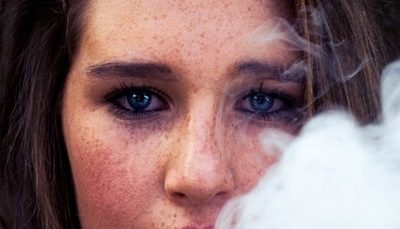 Summerville High is hosting an informational seminar April 21 at 6PM in the theater and via Zoom.