School Update
Good Afternoon Summerville Community,
This is Kellene Ditler and Michael Merrill with your Weekly Campus Update for November 20, 2020
COVID-19 Positive case in a student. 
Attached you will find a
 

letter notifying you of a positive COVID-19 test

 

in one of our students.  Any students or staff that were considered close contacts have already been informed by our administration and will be contacted by Public Health. Each is expected to test and quarantine for 14 days.  Along with Public Health, we are taking every precaution to provide for a safe campus for our students and staff.  We ask you all to do your part in this effort.
School is Open and Students are Learning!
We have just completed our fifth week of all-inclusive instruction.  We will continue this phase of our re-opening plan through the Christmas break as was mentioned in the special board meeting on November 12th.
November 23-27: 

Thanksgiving Break.  Campus is closed during this break.  All facilities are not available for use.

November 30

:  We will continue to have all students on campus attending their A and B classes Monday through Friday.  Classes will run from 8:00 am until 12:30 pm during this full inclusion period.  Please see the master calendar on the school website for A/B days. Grab and Go lunches will be provided for each student as they leave campus.

November 30

:  Food Service will provide snacks daily for students as they arrive on campus in the morning.  They can be eaten then or be saved until a break between classes.  Lunches will remain Grab and Go as students are released at 12:320 pm.

Continuation of this same instructional format is expected to continue through at least December 18.  We will have more discussion about any potential instructional format change starting in January 2021 at our December 16 Board Meeting.

If a need to return to distance learning should be necessary at any time, you will be alerted by the district through School Messenger.
Senior Portraits
All Seniors and Senior parents: Mr. Suggs will accept Senior Portraits and Senior Ads until November 30th. After that it WILL BE TOO LATE to submit Senior Portraits or Senior Ads. You can submit pictures and text to Mr. Suggs for Senior Ads or Senior Portraits at 
lsuggs@summbears.net
 There is a cost for ads ranging from 45-300 dollars depending on the ad's size. This can be paid in the office or by mailing a check to the school made out to "Summerville High Yearbook". For questions about Ads or portraits please contact Mr. Suggs at 
lsuggs@summbears.net
Important Reminders:
We ask that parents/guardians check student's temperature and be sure that they are feeling well daily before sending them off to school.  This is truly critical in our effort to keep our school open.  We are seeing more students who have one or two symptoms are being sent to school, thus requiring us to send them home.  If your student is experiencing any COVID-19 symptoms or is generally not feeling well, do not have them come to school.  Contact the attendance office to alert the school to the reason the student will be out of school as we are tracking illness and symptoms for public health.

If your student is presenting with any COVID-19 symptoms, please take them to the state testing site at the Mother Lode Fairgrounds the same day for a free COVID test.  Pre-registering yourself and/or your student will save time at the testing site when you do need to have a test done. Obtaining a negative test result is the fastest way to ensure you student may return to campus.

Our mask requirement along with handwashing is the most effective way to slow the transmission of the virus. Following these protocols is the best way to keep everyone safe and allow our campus to remain open.  We all thank you so much for following this requirement as we know that each of us has to do our part to prevent the transmission of the virus. When any students or staff are on campus or being transported by school vehicle to and from campus, masks are required at all times.
Students are encouraged to bring personal water bottles to campus.  There are filling stations on campus.

Locker rooms will not be opened, and students will not be required to change clothes for PE.  Students are encouraged to dress comfortably in attire that will allow for PE activity. 

Cell Phone use is not allowed when classes are in session.  They are to be silenced and out of site during class hours.

Students are to wear masks at all times and to wash hands and/or use hand sanitizer frequently.  Additional wash stations and hand sanitizer dispensers are available throughout campus.
As always, it is critical that we work as a team on campus and in our community to ensure for the safety of all and to ensure that our campus can remain open.
Athletics:
Sports Conditioning has been canceled at this time.  As more information is available from California Interscholastic Federation (CIF) regarding athletic contests and seasons of sport, we will share that information. As long as we are in the Purple Tier athletic competitions will not be allowed.
Food Service: 
Lunches continue to be Grab and Go until such time as we are back to school and serving lunches on campus during the school day.  This will not be until sometime after Christmas Break.  Breakfast/snacks will be served starting November 30th
 

as students arrive on campus. Lunches will remain Grab and Go at students release at 12:30 pm.
Transportation:
Bus routes will follow the regular bus schedule posted on the school website; but while students are being released at 12:30pm, drop-off times will be earlier than specified.
Students are not to eat on the school buses, they need to keep masks on and lunches closed for safety reasons.
We are looking at running a late bus to allow for students to access after school tutorial and teachers' office hours after the 12:30 release.  As more details become available regarding when this will start, we will notify you through these updates.
State COVID-19 Testing Site:
Tuolumne County Fairgrounds COVID-19 testing site in Sonora.  

The State COVID-19 testing site is moving to Sonora as of November 3, 2020. Appointments are required due to the amount of testing being done. Appointments can be scheduled at 

www.lhicare.com/covidtesting
Updates
 

will continue each week to keep our community informed.  We are excited as we see all of our students on campus. Students are doing a great job of following our safety guidelines to ensure the safety for all.
Remember, it is critical for each of us to do our part to flatten the transmission rate of the virus. 
Practice physical distancing at all times. Keep 6 feet of space between yourself and others who are not part of your household. Stay in your household bubble!

Wear a face covering in public.

Wash your hands thoroughly and frequently.

Stay home if you are sick.

Avoid unnecessary travel, and limit your outings to essential tasks
Please stay home if you are feeling sick.  Administration and staff remain highly visible around campus to ensure distancing, mask wearing and safety protocols for all.  We thank you all for your support in this venture.
Thank you to all for your continued support of our school, students and staff. 
Have a great Thanksgiving Break, mask up, limit gathering size and please be safe.
School Vision:
Preparing students for college, career, and life.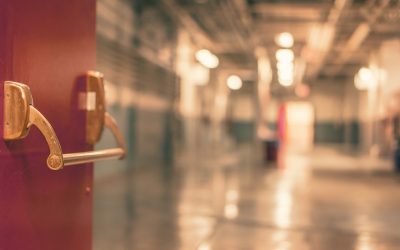 View Mrs. Ditler's greeting, student orientations and a virtual tour. All students will be issued their schedules, iPads, and school supplies on August 17th and August 18th.