Meal Delivery
Due to the Memorial Holiday our delivery schedule will change, see beloew for delivery days.
We will be delivering lunches on the following dates, and the amount of lunches follow in parentheses.
Today, May 18 (3 per student)
Wednesday, May 20 (2 per student)
Tuesday, May 26 (4 per student)  Monday is a holiday.
Monday, June 1 (3 per student)
Wednesday, June 3 (2 per student)
Meal delivery will take place on Mondays and Wednesdays through the remainder of the school year.  Drivers will stop along all bus routes and they will depart school at noon. Listed below are the delivery drop times for each route. As each meal delivery will provide meals for several days, please bring a shopping bag or box in which to transport meals home. You may request lunches at food@summbears.net, or by contacting the school office at 928-4228 extension 6232. Please leave a message with your name, the bus stop location and the number of children in your home requiring meals. 
Event Updates
Good Afternoon Summerville Community. 
This is Michael Merrill with your Weekly Campus Update for May 22, 2020
State Testing Site to open:
Calaveras County Fairgrounds will have a COVID-19 testing site opening May 29th in Angels Camp.  This testing site is a collaborative effort between Tuolumne and Calaveras Counties serving the people of both counties. See the attached press release for information about making appointments.
Summerville Events in the works:
Maintenance:
Despite a physical closure to our school campuses, there is still a lot happening on our campus.  Our custodial and maintenance crews are busy preparing the campus for our return in the fall.  We completed a resealing of our roofs to prolong the lifespan of the buildings.  The 400 wing replacement has been put on hold due to the downturn of the economy. We have done several sewer line repairs. Our generator for the food service wing has been installed and is ready for the eventual PSPS events (just one more thing). And we will be replacing the accordion wall between the small gym and dance roof with a solid and sturdy wall.
Senior Plans:
August 7th still remains our big day for celebrating our class of 2020.  Graduation, followed by the 2020 Prom and Sober Grad Night all in one evening.  It is going to be a lot of fun and an opportunity to celebrate the greatness of our senior class.  Sober Grad Committee can still use your help.  A donation form has been attached to this email and you can send a check made payable to Summerville Sober Grad to the school office and we will make sure that is given to the Sober Grad committee. More information will be coming in regard to the evening of celebration as well as how you can support the committee.
Food Truck Night…Sunday May 31 from 5-7 pm in the parking lot of Sierra Bible Church on Tuolumne Road to recognize all seniors in the county.  See attached brochure.
Summerville High Foundation exciting event June 3rd:
The Summerville High School Foundation will host a DRIVE-IN, TAKE-OUT BEARS BBQ Dinner at Summerville High School on Wednesday, June 3, 2020. 
Anyone can purchase a dinner for $25 per person to include both Tri-Tip and Chicken, green salad, beans, French bread, cookie. All dinners must be pre-ordered.  They will be prepared in the SHS Cafeteria kitchen by staff and volunteers.  Each meal will be packaged and ready to go out the door by 4pm.  Dinners may be picked up from 4pm through to 7pm the day of the event.  Please let us know if you need special pick-up arrangements!
Traffic may be a little congested during peak hours around 5:30pm, but just follow the "Enter and Exit" signs. Since no money will change hands at the event, itself,  picking up your dinner should be fast and efficient!  The dinner will be brought out to your car.
You may purchase tickets by calling 209.536.9227 with your credit card.  A receipt for payment may be sent to your email.  Starting Tuesday, May 19th, you may visit the Foundations brand new web site and purchase tickets there as well.  All payments will be processed through Square.
The proceeds from this dinner will be used exclusively for the Foundation's Bear Grant Program.  Creative and innovative programs, trips, and other opportunities for learning may be granted to all staff and teachers a in the Summerville Union District.  Bear Grants are designed to enhance education in Arts, Academics and Athletics each school year.
Returning School Items at year end:
Please return school materials such as iPads, blocks and chargers, books, band equipment, guitars, pianos, etc. June 1 – June 4, from 8-1. Students can be dropped off while parents wait in the student parking lot. Student drivers may also park in the student parking lot. Please call 928-4228 if you are unable to come at the assigned time and date.
12th Grade; Monday June 1  
11th and 7th/8th Grades; Tuesday June 2
10th Grade; Wednesday June 3 
9th Grade; Thursday June 4 
As we did with the locker clean out day, it is important to practice social distancing during this time.
School Board Meeting:
Wednesday, May 27, 2020 is our regularly scheduled board meeting starting at 6:00pm..  I encourage people to tune in to the Zoom meeting so we can discuss the district's 2020-2021 fiscal budget in light of the cuts that are coming to public education.  Community input is important as we make decisions that affect our students, our staff, our programs and our community.  Please Join Zoom Meeting https://us02web.zoom.us/j/87850892817?pwd=SDVMK3ZwaWJneitWTHpzS0dGRzljdz09 Meeting ID: 878 5089 2817 Password: 8VZLMJ
Return to School Survey:
We will be sending out a survey to families to get your input as we prepare for our return to school in the fall.  The more input we receive the better.  Please watch your email for this survey coming out next week.  At this time, we are still planning to start school on August 19, 2020.  The hope is that we will all be together on campus at that time, but we do have to plan for the possibility that we could still be under some form of distance learning or even a hybrid model that could have smaller groups of students on campus certain days and remote learning on other days.  We are creating a return to school committee to look at the safest and most secure way to return to school in the fall.  We will continue to keep you updated and ask for input along the way.
Food Service deliveries:
Due to the Monday holiday next week, Meals (5) will be delivered one time per week the next two weeks.  Our last meal deliveries will be the last week of school. See website for particulars.
Pandemic EBT Info for school and school District Partners
School Vision:
Preparing students for college, career, and life.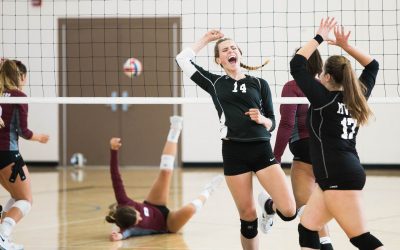 Volleyball Tryouts and Summer Schedule. All student athletes must be registered on-line @ 8 to 18 ASAP. A concussion test must be scheduled with the school office ASAP as well.